We finally bit the bullet and booked it - the full length film from Drawing Boards is going to be premièred in Brighton in December.
The vid will be at the Sallis Benney Theatre on the Old Steine, 8.30pm on Friday December 14th. Tickets are £4 and due to limited spaces can
only
be bought
in advance
! They're available now in PUSH, BYC, off me or any of the other riders, or send a message to the Drawing Boards
Facebook page
.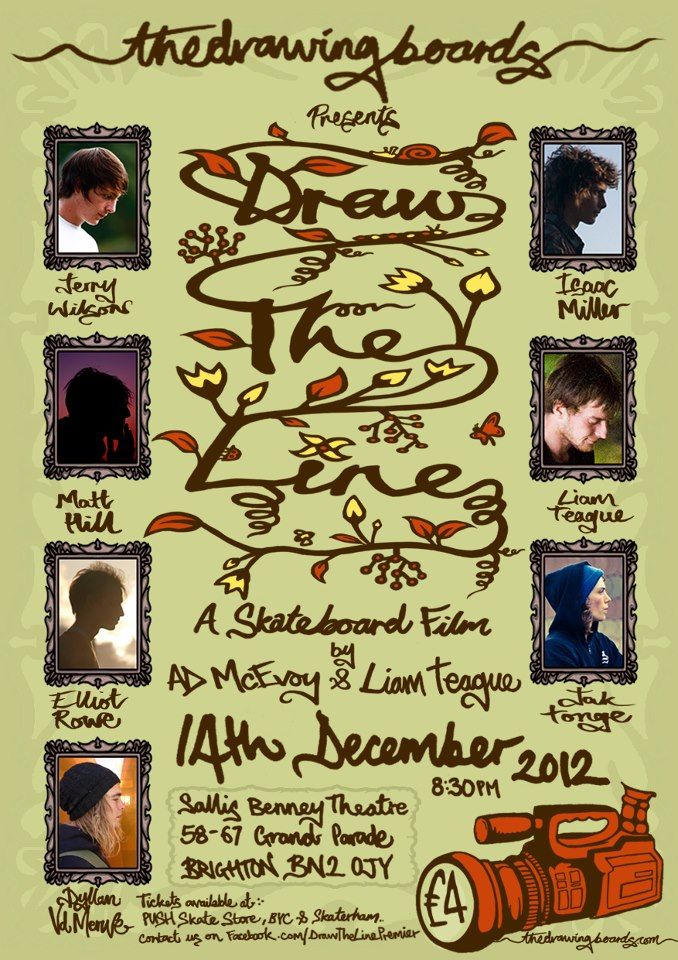 Here's the trailer, there'll be plenty more on the hype machine between now and the day of reckoning. Go grab a ticket asap!
And while you're at it, pick up a fresh new board from the new Draw the Line series, available in Push, or again hit up the Fagbook to ask how you can get one. Just whacked my first on today and got a semi.